Electric convectors
FRHE CONVECTOR
Natural convection

Floor convector with metal casing

Electric heat exchanger

The housing version is White, painted according to the RAL color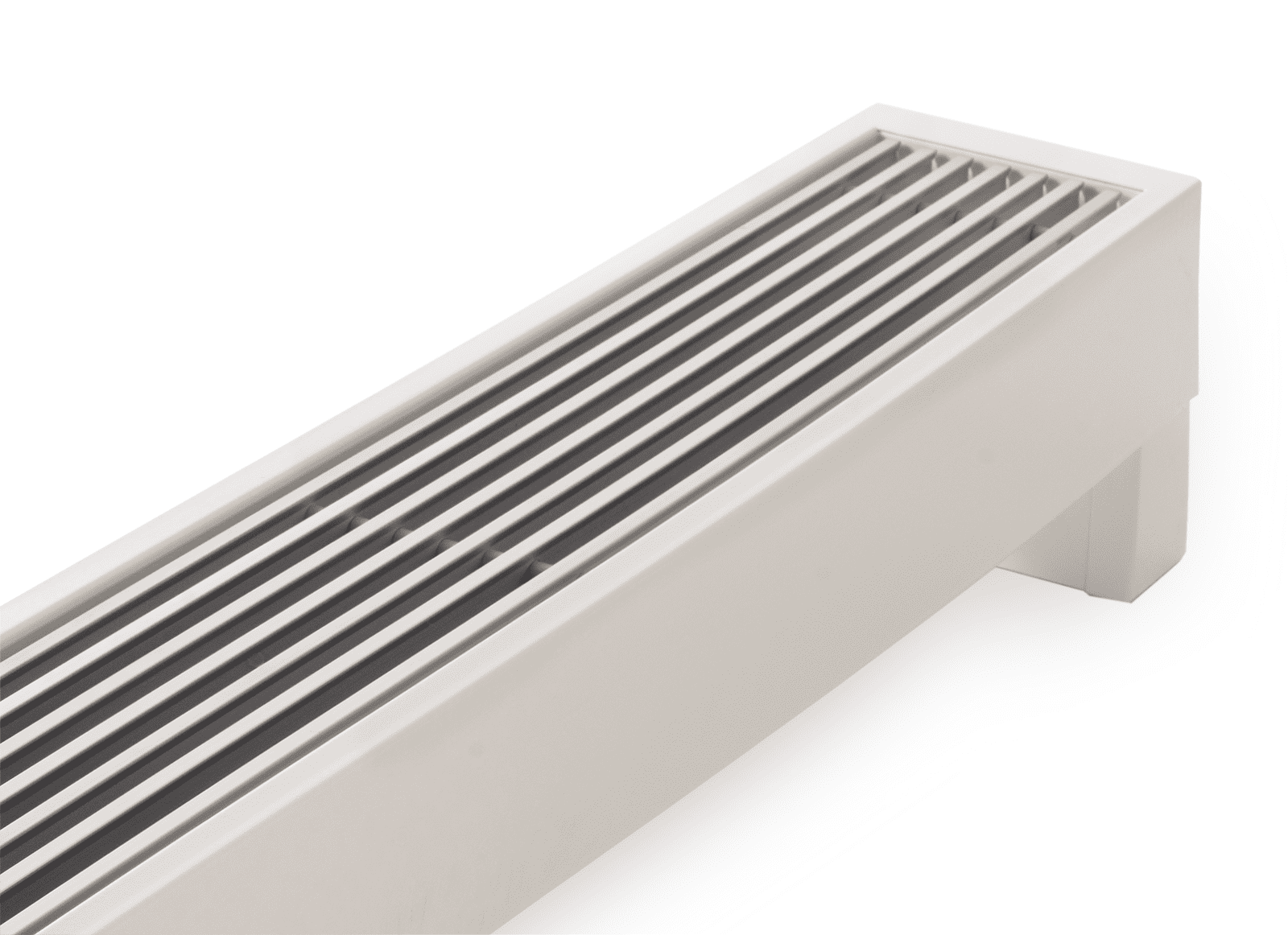 Features of the Carrera Electro floor frame
Carrera Electro floor convectors are ideal for heating rooms with stained-glass windows or in rooms with low window sills without connecting them to a centralized heating system. Convectors are used to create a barrier against the penetration of cold air into the room as the primary source of heat, as well as to emphasize the design and optimize the space.
The body is made of high-quality steel 1mm thick, painted with a wear-resistant powder coating, possibly painting the body in color according to the RAL palette.
Electric heat exchanger
For FRHE models, the heat exchanger uses 220V electric heating elements embedded in all aluminum plates for more efficient heat exchange. Each heat exchanger undergoes testing and final control at the factory. It is highly efficient heating in combination with an electric floor heating system as a single heating system. It is possible to increase the heat output due to 2 heat exchangers with a horizontal arrangement.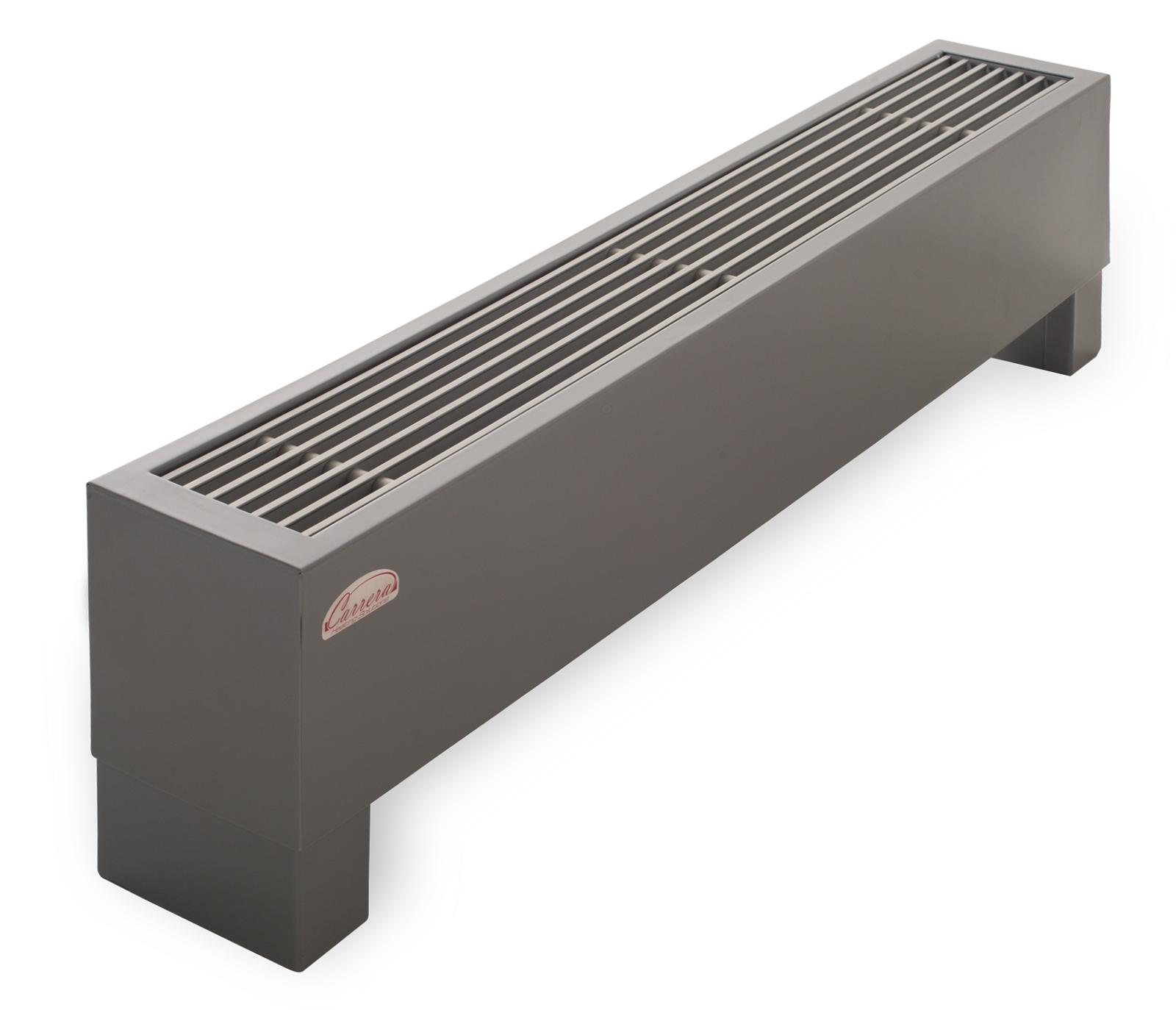 Connection features and convenient control
A distinctive feature is the hidden electrical connection in the legs of the convectors and the placement of control valves. Electro floor convectors work with an air temperature control system through a system of thermostats from a 220V network and have several options for hourly regulation with day and night settings.
The casing of the convector is closed with a decorative grille made of anodized aluminum (Satin color).
Characteristics FRHE CONVECTOR
Convector model:
FRHE
FRHE with one heat exchanger

Width

148

mm

Length

1250-3000mm in 250mm steps

Height

176

mm

Converter housing options

White, it is possible to paint according to RAL color

Grille

aluminum (longitudinal)

Connecting the coolant (heating element)

220 V

Working temperature

80-100°c

Frame guarantee

10

years

Electrical part guarantee

1

year
Download documents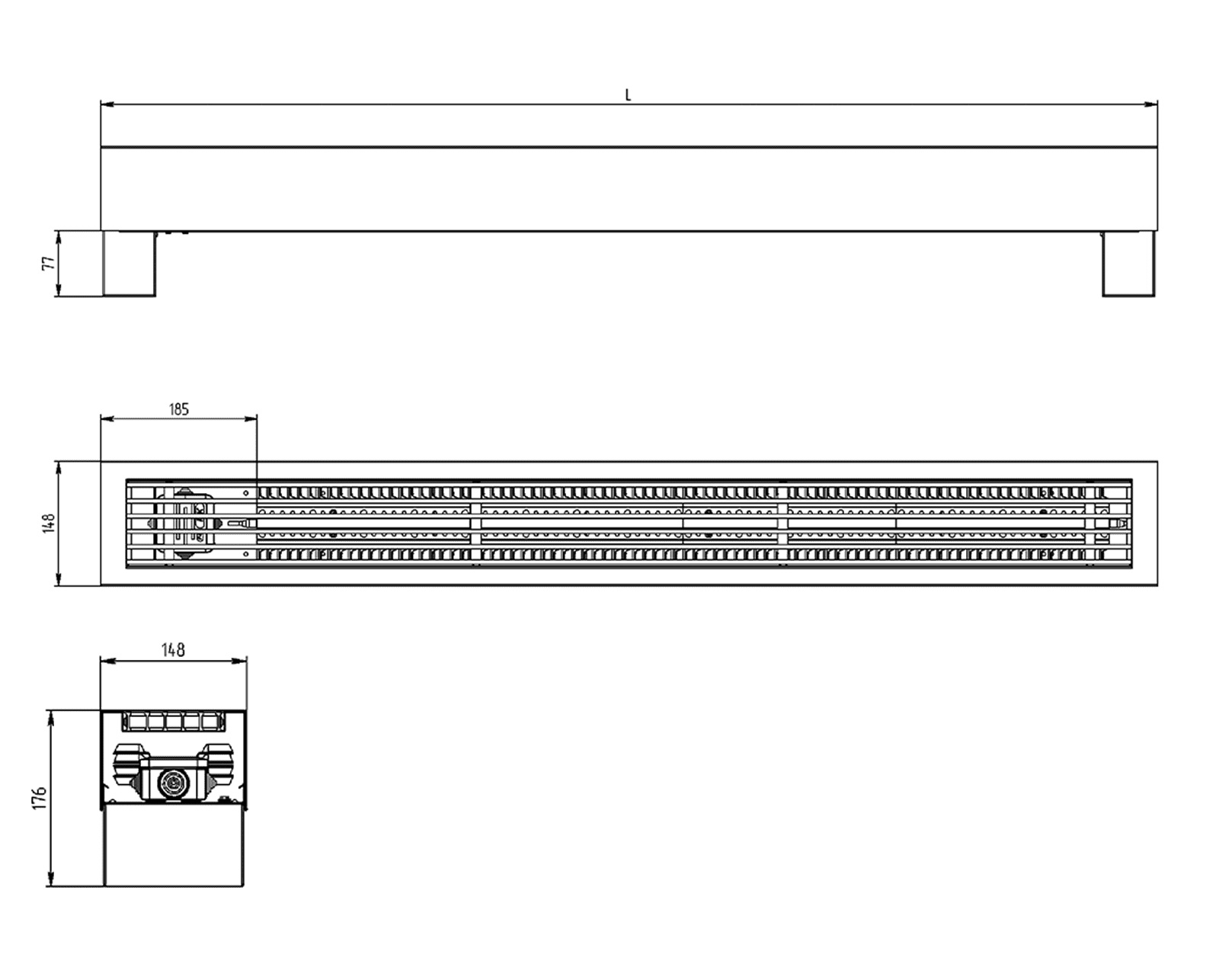 FR2HE
FR2HE with two heat exchangers

Width

290

mm

Length

1250-3000mm in 250mm steps

Height

176

mm

Converter housing options

White, it is possible to paint according to RAL color

Grille

aluminum (longitudinal)

Connecting the coolant (heating element)

220 V

Working temperature

80-100°c

Frame guarantee

10

years

Electrical part guarantee

1

year
Download documents