Floor convector
Convector 4FRH
Natural convection

Floor convector with metal casing

4-pipe heat exchanger

The enclosure version is White, painted in RAL color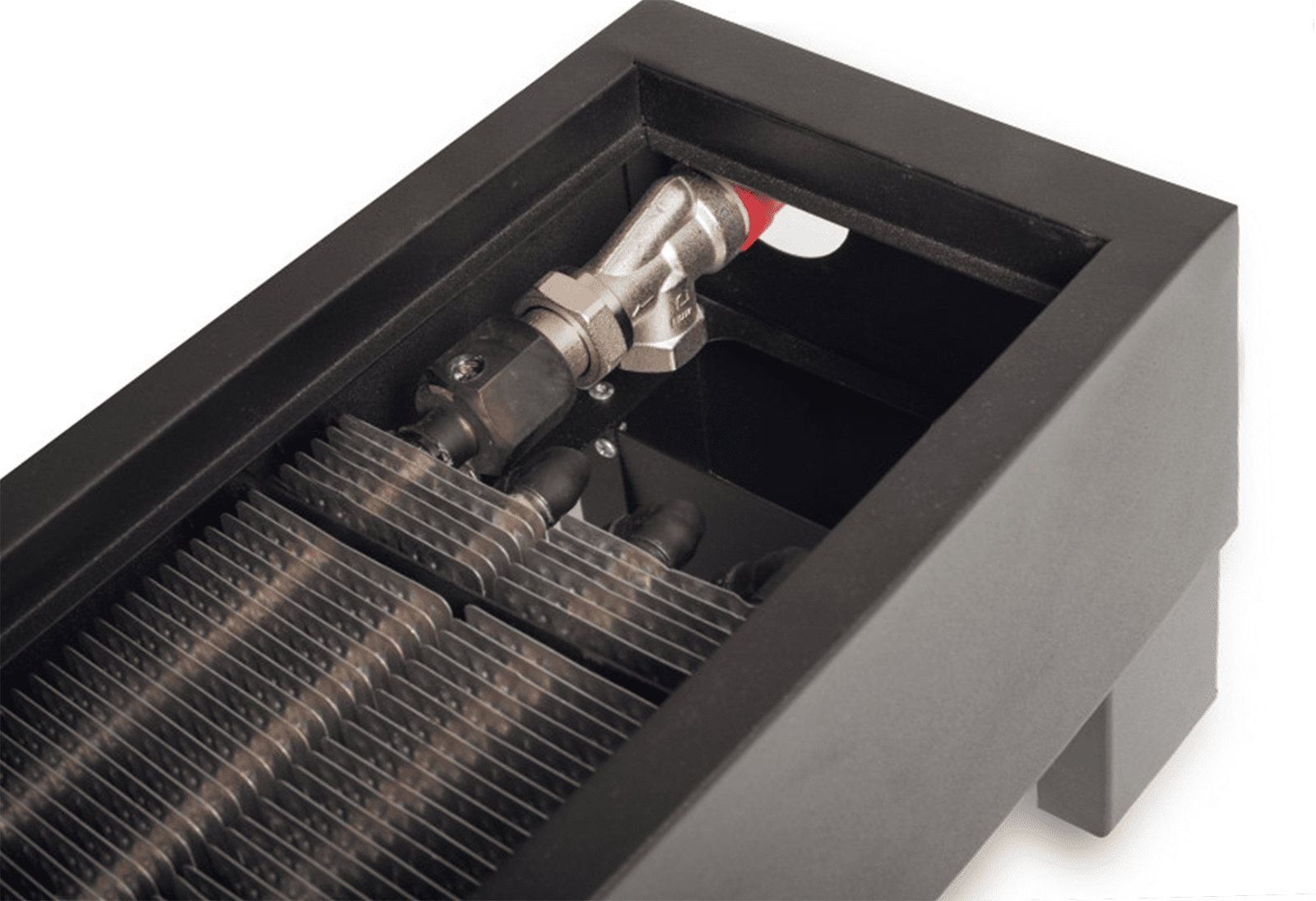 Floor convectors Carrera 4FRH with a minimum frame width
Carrera 4FRH is a body with a minimum width, made of high-quality steel 1mm thick, and painted with a wear-resistant powder coating.
Floor convectors are used as the primary source of heat and make it easy to solve problems thanks to many models with different designs, with the possibility of painting the body in the RAL palette.
Characteristics of the convector housing with a four-pipe heat exchanger
Four-pipe heat exchangers are installed in the 4FRH casing using a copper pipe with a diameter of 12 mm and a wall thickness of 1 mm. All heat exchangers are manufactured and pass absolute control at the factory. It consists of European manufacturers' high-quality components (copper and aluminum). The compact and thoughtful design of the heat exchanger will provide heat to a large area of the premises. It also has the function of stiffening ribs due to the cassette design of the fasteners and supports of the heat exchanger. It is easily serviced thanks to the removable convector casing. It is possible to increase the heat output due to a horizontal arrangement of 2 and 3 heat exchangers.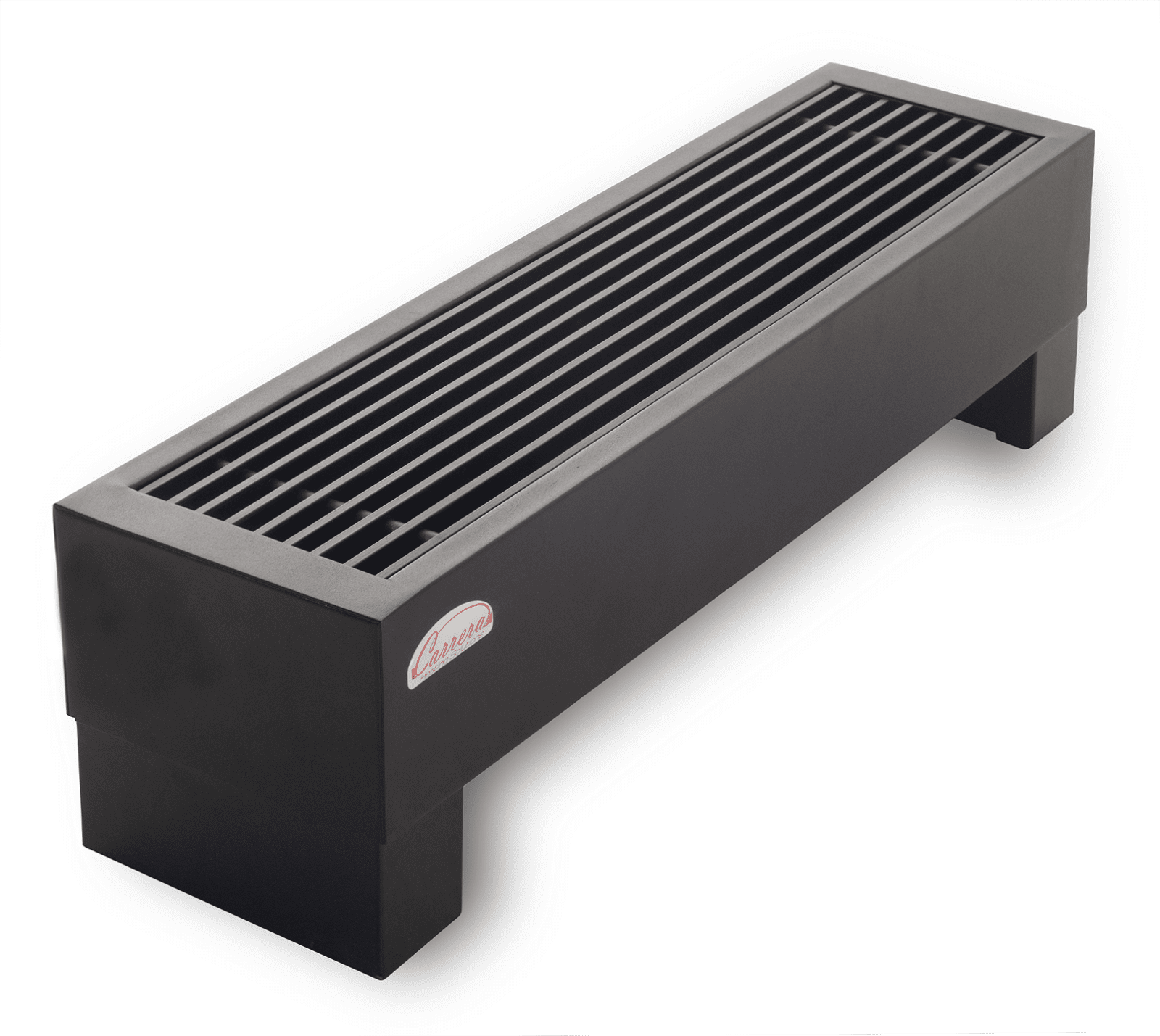 Connection features and convenient control
A distinctive feature is the hidden connection of heating pipes in the legs of the convectors and the placement of control valves. To regulate the temperature in the room, thermostatic taps and thermostatic heads from European manufacturers are used (available for versions with the +T index). The casing of the convector is closed with a decorative grille made of anodized aluminum (Satin color).
Characteristics Convector 4FRH
Convector model:
4FRH
4FRH with one 4-pipe heat exchanger

Width

122

mm

Height

207

mm

Length

1000-2500 mm in 250 mm increments

Case painting options (standard)

White RAL 9016

Grille

aluminum (longitudinal)

Heating medium connection

G 1/2″, the left side

Optimum working temperature

40 – 90°c

Max. operating temperature

105°c

Operating pressure

10/16

bar

Body and heat exchanger guarantee

10

years

Electrical part guarantee

2

years
Download documents
4FR2H
4FR2H with two 4-pipe heat exchangers

Width

188

mm

Height

207

mm

Length

1000-2500 mm in 250 mm increments

Grille

aluminum (longitudinal)

Heating medium connection

G 1/2″

, the left side

Optimum working temperature

40 – 90°c

Max. operating temperature

105°c

Operating pressure

10/16

bar

Body and heat exchanger guarantee

10

years

Electrical part guarantee

2

years
Download documents